President Mr. Zhou Baoning is giving speech in the ceremony


Nov.8th, 2016, the public listing ceremony of Shenzhen Bao Ye Heng Co., Ltd. (Stock code "839300") has been grandly held in Beijing. President Mr. Zhou Baoning, General Manager Mr. Wang Chunyu, Secretary-General of China Audio Industry Association Mr. Chen Lixin, Director-General Mr. Zhu Xincun and Deputy Secretary-General Mr. Huang Zengguang of China Entertainment Technology Association have attended the listing ceremony.


President Mr. Zhou Baoning in Bell Ceremony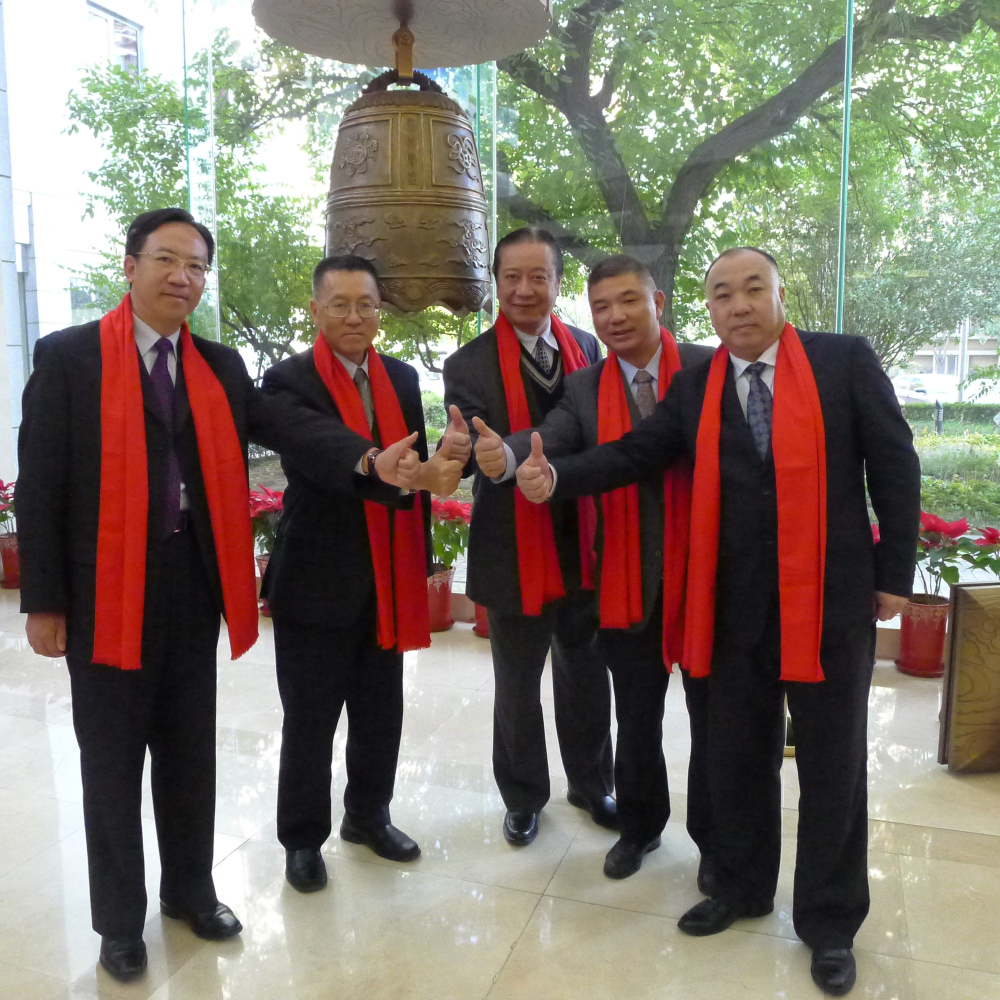 Association Leaders Attended the Ceremony

Bao Ye Heng Company is found in the nineteen nineties, taking the R&D and manufacturing of networking digitalize professional audio equipment as our responsibility, dedicated in the popularizing and providing technical service to the network digital sound reinforcement system. We are the forerunner of China Pro Audio Industry, and pioneer enterprise of network digital sound reinforcement system. We owned some well-known brands including C-MARK, PAL, SOUNDBOXX etc.

In the past twenty years, Bao Ye Heng Company always pursue change and transcendence, devoted in promoting the healthy development of enterprise with technological innovation and fulfilling new mission with practical actions. We've developed our Digital Mixer, AudioNET Network Digital Audio Platform, Digital Amplifier and Network Active Speaker, become the first to build complete network digital sound system in same brand, promote the industry transformation and upgrading.

On March of 2016, Shenzhen LAVMNET Technology Co., Ltd., the holding subsidiary co-founded by Bao Ye Heng Company and other leading industry companies, was established. The LAVMNET-iAPS Intelligent Art Performance System realizes the transmission and controlling of Audio, Lighting, Video and Stage Machinery equipment via only one CAT6 cable.

When seeking self-development, Bao Ye Heng Company is actively undertaking social responsibilities also. We've won the honor to become the Chief Editor of "Professional Class D Amplifier Efficiency Industry Standard"(SJ/T11560-2015, implemented in April 1st of 2016) specified by China's Ministry of Industry and Information Technology, compiler member of "Generic Specifications of Active Loudspeaker"(SJ/T11540-2015) and "Generic Specifications of Audio Power Amplifier"(SJ/T10406-2015) specified by China's Ministry of Industry and Information Technology, and compiler member of "Main Characteristics Measuring Methods of Active Loudspeaker for performance venues"(WH/T58-2013), "Subjective Evaluating Methods of Pro Audio Equipments for performance venues" and "Generic Specifications of Loudspeakers for performance venues", made our own contribution to the technical standardization of the pro audio industry.

The public listing will not only be the development milestone, but also the development new start of Bao Ye Heng Company. We will take full advantage of the power of capital market to realize rapid development in industrial and technical innovation, promote the optimization and upgrading of enterprises' standardized operation and management ability, reflect our social value and form talent and resource combine effect, reserve solid strength to the sustained, healthy and stable development of our company, and make greater progress.