Say goodbye to the noise from the city, pass through the world of concrete structure, put on the luggage, and find a pureland with blue sky to relax you. At the moment, this is the most fascinated leisure activities of most metropolitan. In the northwestern part of China, there's a pureland take a fancy to C-MARK Network Digital Sound System, named Dashuichuan International Tourism Resort.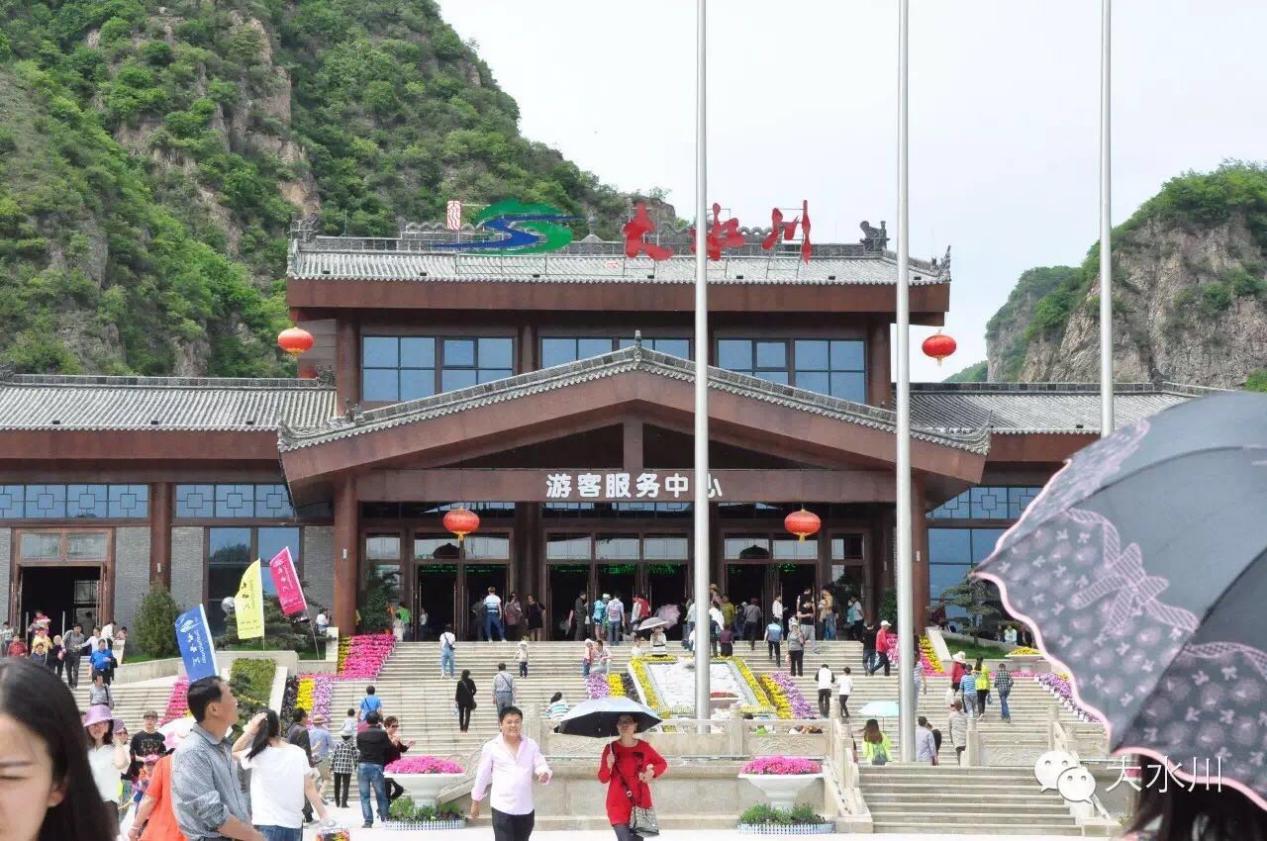 Dashuichuan Resort is located on the top of 2300m height Dashuichuan Mountain of Baoji City, Shanxi Province, with a floor area of 25000 sqm, possessing the good reputation as "The Last Pureland of Guanlong Hinterland". Center of this Resort is an original ecology alpine meadow, also a natural pasture. The hills are peaks over peaks at east and west side, and the grassland is immense from south to north. It used to be the essential aspect of Ancient Silk Road, and the royal stud farm of many Dynasties.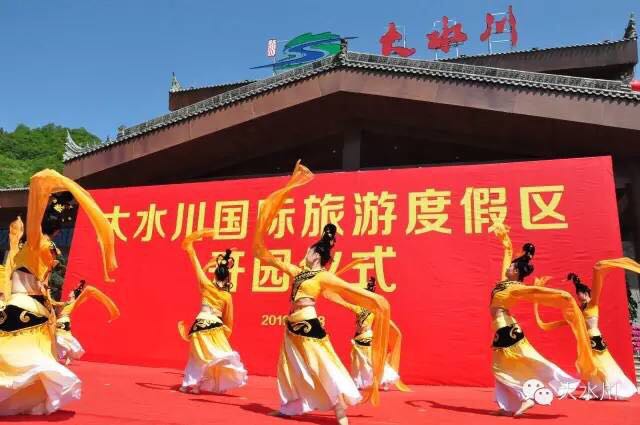 Opening Ceremony of Dashuichuan Resort
People who first arrived here will feel in a dreamland or space transplaced when they saw this paradise. Here, you can ride the plump and sturdy horses, gallop in the wilderness; You can also lying beside the running brook, experience the wonder of nature; You can even singing and dancing in the campfire together with your partners. There's even an large-scale ancient live show waiting for you to enjoy.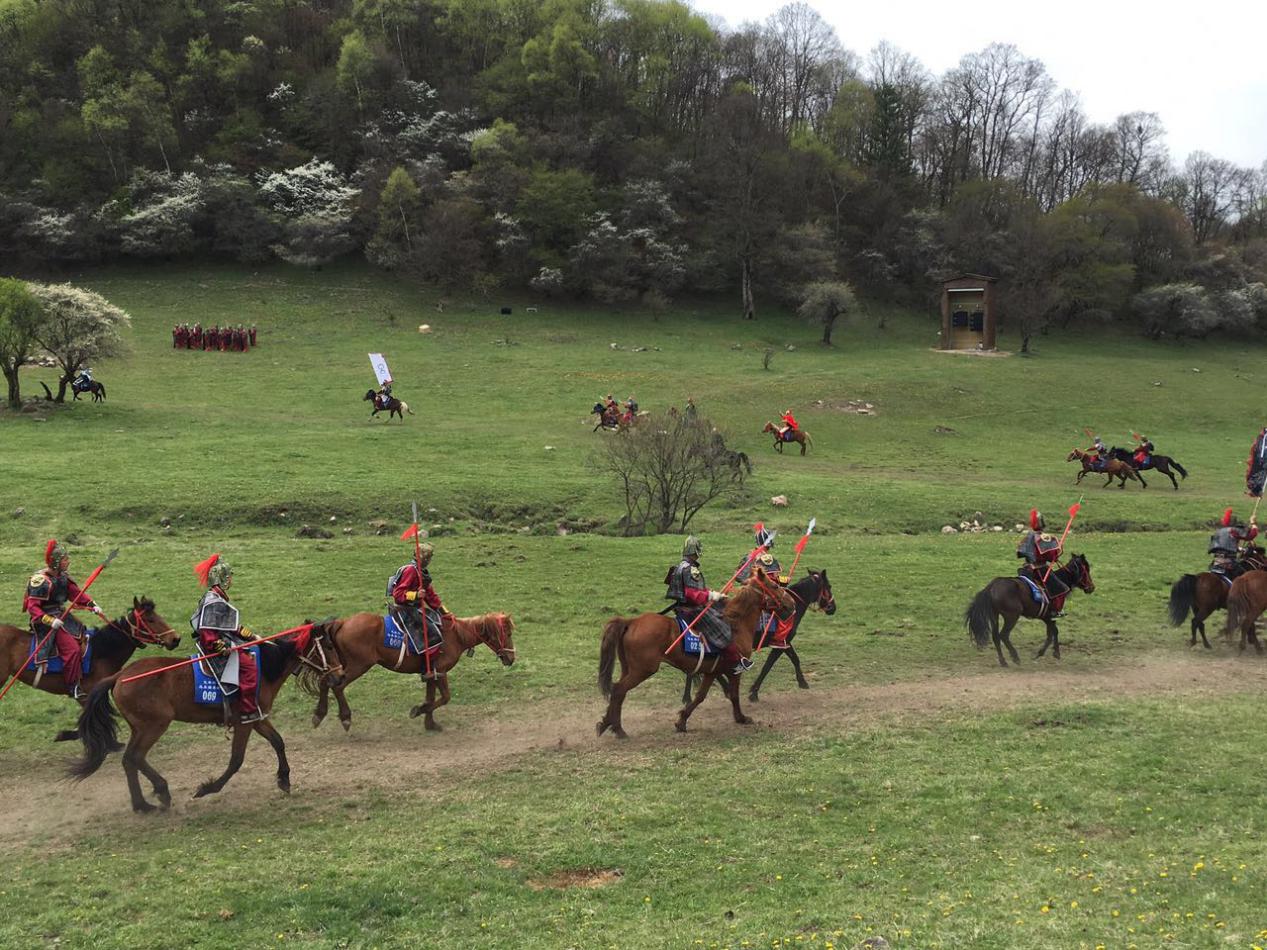 Historical Drama: Three Heroes Fought Jointly against Lv Bu
It's a repertoire of the resort, programing based on the outdoor scenery and local landforms, with many actors and grand scenes. Each group of speakers are very far away from the Control Room(200m max), and they require to present the best program effects. Our company, C-MARK designed a system based on AudioNET Network Audio Platform to set up a large remote sound network , applied 5 pcs DRC0808A Network Digital Audio Transmitter and 2 pcs DRB-1 Network Digital Audio Processor, optical fibre used to real-time transmit high quality nondestructive audio signal. 28 pcs C-MARK LND32 dual 12" line array speakers have form 4 groups to power for the performance area. This sound system combined IT and network communication technology, the integrative modules could completely replaced physical devices like Equalizer, Limiter, Signal Distributor, Filter and crossover etc, only a normal CAT5/6 cable fulfill the transmission of the audio signal, simplified the system configuration and corresponded to current green development concept of energy saving and environmental protection.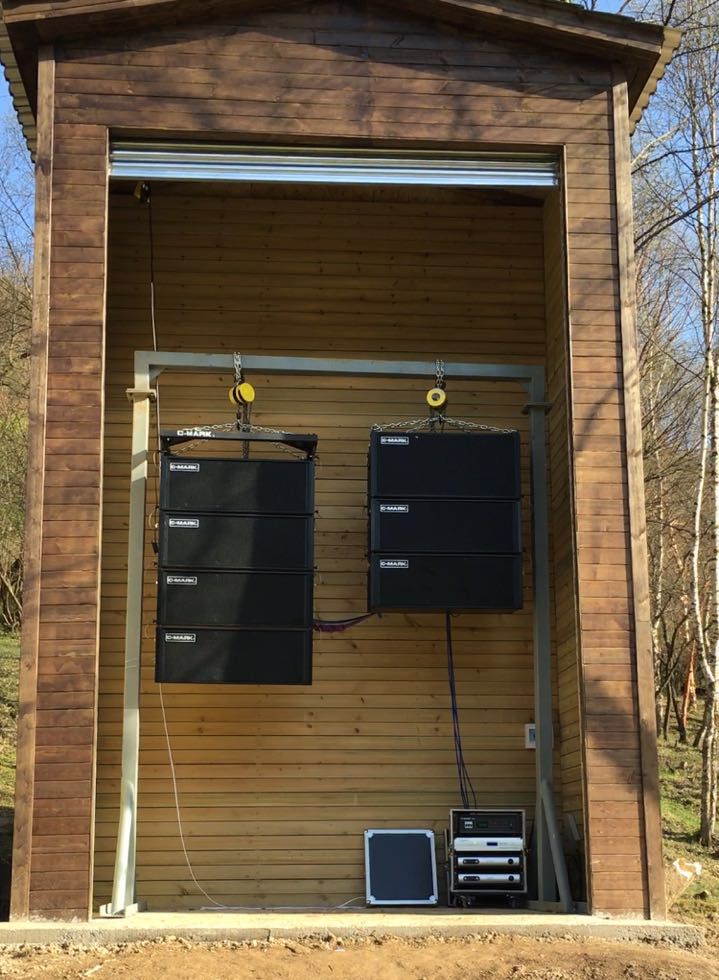 C-MARK LND32 Dual 12" Large Line Array System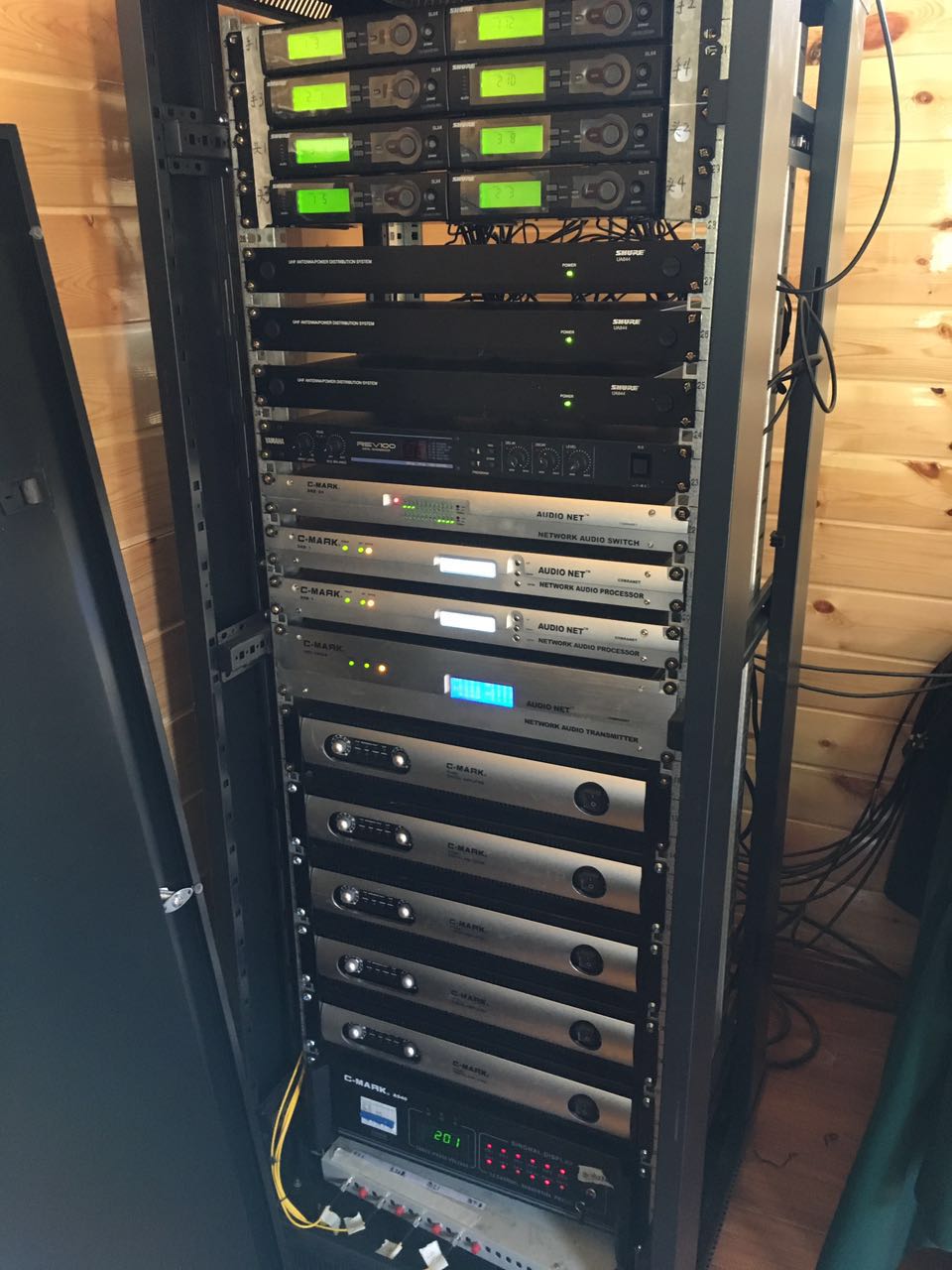 C-MARK Network Digital Sound System
The sound effect of historical and war scene is the most severe test to the sound system standard. C-MARK Network Digital Sound System could be control and monitor through iPad, modify, process, monitor and control the audio signal via PC software. It successfully reproduced those eventful years and noble spirit. Generals fighting, horses neighing, drums cheering, all sounds are clear. The hills and jungles, twittering birds, swimming fishes, flocks and herds, horses and graziers present beautiful Chinese painting pictures, carry you back to the Three Kingdoms.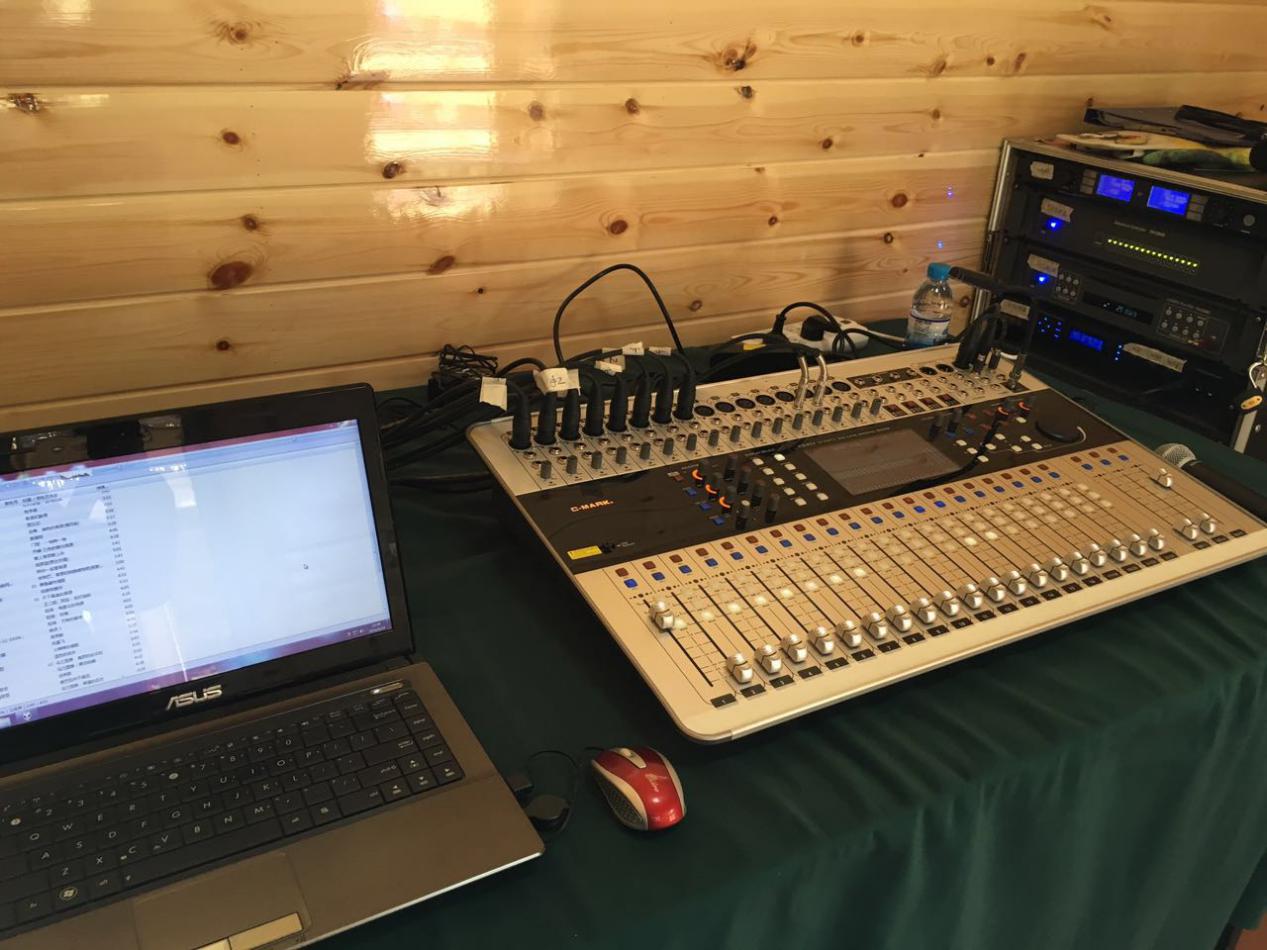 C-MARK Sound System with iPad Control